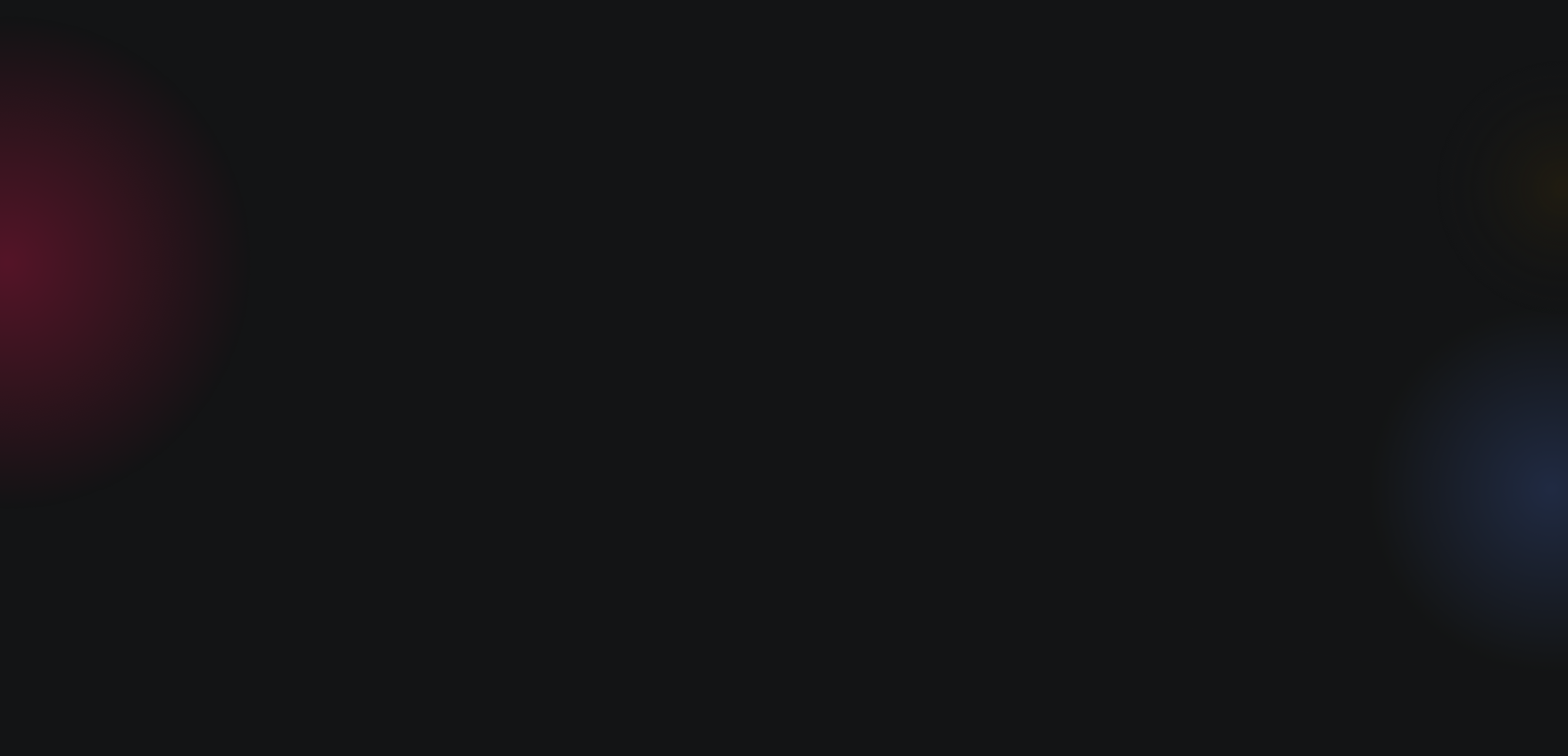 ---
2

,000,000+
followers
The Creator Bootcamp has been developed in collaboration with instructors who have a combined following of over 2 million followers across multiple social media platforms. You will learn from them directly in weekly sessions!
---
Designed to teach you how to
build an audience
and
distribute your ideas
across all your favorite social media platforms
---
Stand out and c

apture  infinite opportunities
A Career built off an audience
Students will learn how to start and grow their platforms from scratch to scale with a purpose: to leverage their audience to build a world-class network, find top-tier mentors, access coveted job opportunities, and create their first revenue stream.
Connect with anyone online
We'll show students how to create content with career goals in mind and start building reputation and authority online while educating and bringing value to others. This content serves as an online portfolio of knowledge and skills that can help get an introduction to the most interesting people in your niche and industry.
Lifelong Skills
Beyond building an audience, we've developed this bootcamp to be the ultimate experience to broaden your thinking. Here you'll expand your toolkit for success by learning valuable skills in writing, critical thinking, persuasion, communication, and relationship building.
---
---
What sets Prequel Creators apart?
Top Tier Content
You get access to the exact frameworks, strategies, and playbooks that creators like Lena, Zain, and others have used to build and monetize their audiences.
Results Over Theory
We're not here to talk abstract theory. Our goal is to arm you with practical knowledge and insights, which you can translate into tangible outcomes right away - like your first 1000 superfans that love to hear your ideas.
Hands-On Mentorship
With weekly workshops and hands-on mentorship from leading creators, you will get advice, feedback, and insights that are tailored specifically to your needs.
Program Syllabus
Find your Purpose (Weeks 1-2)
Let go of limiting beliefs and create with confidence

Get in-depth on how to succeed on each platform and choose the one that's best for your goals

Research what your audience wants and create content that builds demand

Choose your niche audience and topic and get clear on your content pillars and content type
Content that Wins (Weeks 3-6)
Learn content strategies that will help you go from 0 - 100 and 100 - 1000 followers

Build a content engine, note-taking strategy, and content planning strategy so you never run out of content to post

Use hooks, CTAs, using emotion, novelty, storytelling, and more strategies that make your content shine
Careers and Monetization (Weeks 7-10)
Discover tactics from mentors that have used their audience to build 6-figure businesses, land high-paying jobs, speaking opportunities, and sponsorship deals.

Get the playbook on how to build your personal brand online, expand beyond one platform, write cold outreach messages, and negotiate deals

Participate in real-world Company Challenges with social media agencies and startups on social media growth
---
---
Course Instructor
The Creator Bootcamp is led by Aidan Gurung. Aidan started building her audience as a university student and scaled her following to 41k+ in under 6 months. Aidan shares content about education, productivity, and working and living abroad while being a student. Aidan leveraged her following to land a social media internship in Korea at an Edtech company and is now a digital nomad traveling Asia, a creator, and an Education undergraduate student at Queen's University in Canada. See Aidan's LinkedIn →
---
Start your
audience building
journey
Apply.
Fill out an application. It helps us get to know you, and make sure the program is right for you. 
Applications are currently closed.
Reserve your spot.
Join a group of current and future creators in the Creator Bootcamp. The Bootcamp runs Oct 12 - Dec 14 2022. You'll hear back from us in 2-3 business days with next steps and to confirm your spot.
Start creating.
Join a group of current and future creators in the Creator Bootcamp. The Bootcamp runs Oct 12 - Dec 14 2022.
---
Prequel helps students
accelerate
their careers by a decade.
Rishi Kothari
In summer 2020, BETA Camp alumnus Rishi Kothari co-founded HerdSocial, a community startup aimed at productivity recuperation.
To date, Rishi and his team have raised over $1.6 million in funding.
Jane Wu
During BETA Camp, Jane Wu explored her passion for product design. She leveraged her connections with Prequel mentors to land an internship at Many Creators, a TikTok design agency based in Amsterdam. Today, Jane leads her own creative design agency focused on GenZ brands.
Caitlyn Obero
Caitlyn Obero used her experience in BETA Camp to explore her interest in engineering and coding and connect with like-minded students. Today, she is 1st-year Materials Science and Engineering student at NC State University.
---
What
parents & students
are saying
"I never thought that a 16-year-old high schooler could become an entrepreneur in a business world dominated by adults with degrees. However, at BETA Camp I acquired business and technology skills from industry professionals then co-founded SteerClear."
-Michelle, Student
"Connecting with others who are all as interested as I am in this field was one of the best feelings, especially when able to challenge my limits alongside them. "
-Cianna, Student
"My daughter loved Prequel. She's learning real-world problem solving, communication, and ideation skills that aren't honed in schools. She is emerging with newfound confidence and important skills for the future. Really impressed by the program."
-Kayla, Parent of Emily
"My daughter went from struggling to find her place in extracurriculars to landing an internship with a global startup based in Amsterdam through Prequel connections and launching her own graphic design agency."
-Jeff, Parent of Jane
"I am extremely excited about Prequel and the challenge that this learning process represents to our kids. My son shared his TikTok content with me and I was amazed by the business ideas, the product, and all the world behind the production of this content. This is a real taste of the real world."
-Maribel, Parent of Luis
"My son learned a lot from connecting with mentors and colleagues. He is very excited in setting up a startup company with his friends. He is very engaged in BETA Camp activities and the virtual program has surpassed all my expectations of virtual programming."
-Judy, Parent of Andy
"Prequel has been an excellent outlet for my daughter to express her creativity and work with others who share the same interests."
-Michelle, Parent of Danielle
"Prequel's exposure to incredible speakers in leadership positions of the world's greatest companies opened up a world of possibilities for me, painting. a clearer picture of future roles I can now work towards."
-Sarah, Student
"At Prequel, we're constantly put in situations where we have to work with new people. We need to push each other if we want to maximize our potential."
-Aayan, Student
"I liked that at Investing Bootcamp, you don't learn by listening to a lecture, you learn by actually completing real-world case studies. This makes learning investing very fun."
-Erick, Student
"Prequel is building future leaders. As the world evolves, the work environment and job availability are going to change. Some jobs are going to be obsolete. AI is going to change the world in unprecedented ways. Who is going to succeed then? - leaders and people who are willing to take the risk and imagine. Prequel is a stepping stone towards this thought process."
-Maya, Parent of Eric
"Prequel really opened up my mind to new opportunities I would never have been exposed to during school. It gave me confidence in myself that I can achieve anything I set my mind to"
-Zoya, Student
---
Creators Bootcamp Details & Pricing
Program Details
October 12 - December 14

Weekly workshops Wednesdays 7 - 8:30 pm EST

Applications close September 30
$994 for 3 month bootcamp. Includes:
15+ hours

live interactive sessions with world-class creators

15+ hours of on-demand content

Weekly results oriented workshops

Real world experience building an audience

Mentorship and support from experts
---
Financial aid packages are available for qualifying students.

Satisfaction guaranteed. See below for our refund policies.
---
Questions?
Who can join?
The Creator Bootcamp is for ambitious middle and high school students in grades 8-12. We accept students from anywhere in the world as long as you can participate in our live workshops. All you need is access to a computer and internet connection. 
What is the schedule?
The Creator Bootcamp runs from October 12 - December 14 with weekly sessions every Wednesday from 7:00 - 8:30 PM EST. The on-demand content and projects can be completed on student's own schedule. Support from the program team is available throughout the whole duration of the program 24/7. 
How much financial aid do you offer and who qualifies?
We offer financial assistance that covers 20% - 80% of the fees for eligible students. We ask that families please apply based on their current needs - typically, financial assistance is offered to families whose combined annual household income is less than $100,000 USD per year. You can apply for financial assistance while applying for the program.
Do you offer refunds?
While we think you will fall in love with Prequel programs, if it isn't for you, we will provide a full refund within the first two weeks of the program. To be eligible, you must demonstrate that you have given the program a real shot by attending the first 2 workshops and completing the first 2 assignments. After that, if it turns out the Investing Bootcamp is not for you, you may cancel and apply for a full refund by reaching out to [email protected] before October 24, 2022.
What is the class size?
The class size is typically 30 - 50 students. 
Have a different question not answered above?
Please email our Program Director at [email protected] and she'll be happy to answer your question.
Join our community for weekly insights on how kids can prepare for our fast-changing future
Prequel
Prequel
Copyright © 2022 Prequel, Inc. All rights reserved.